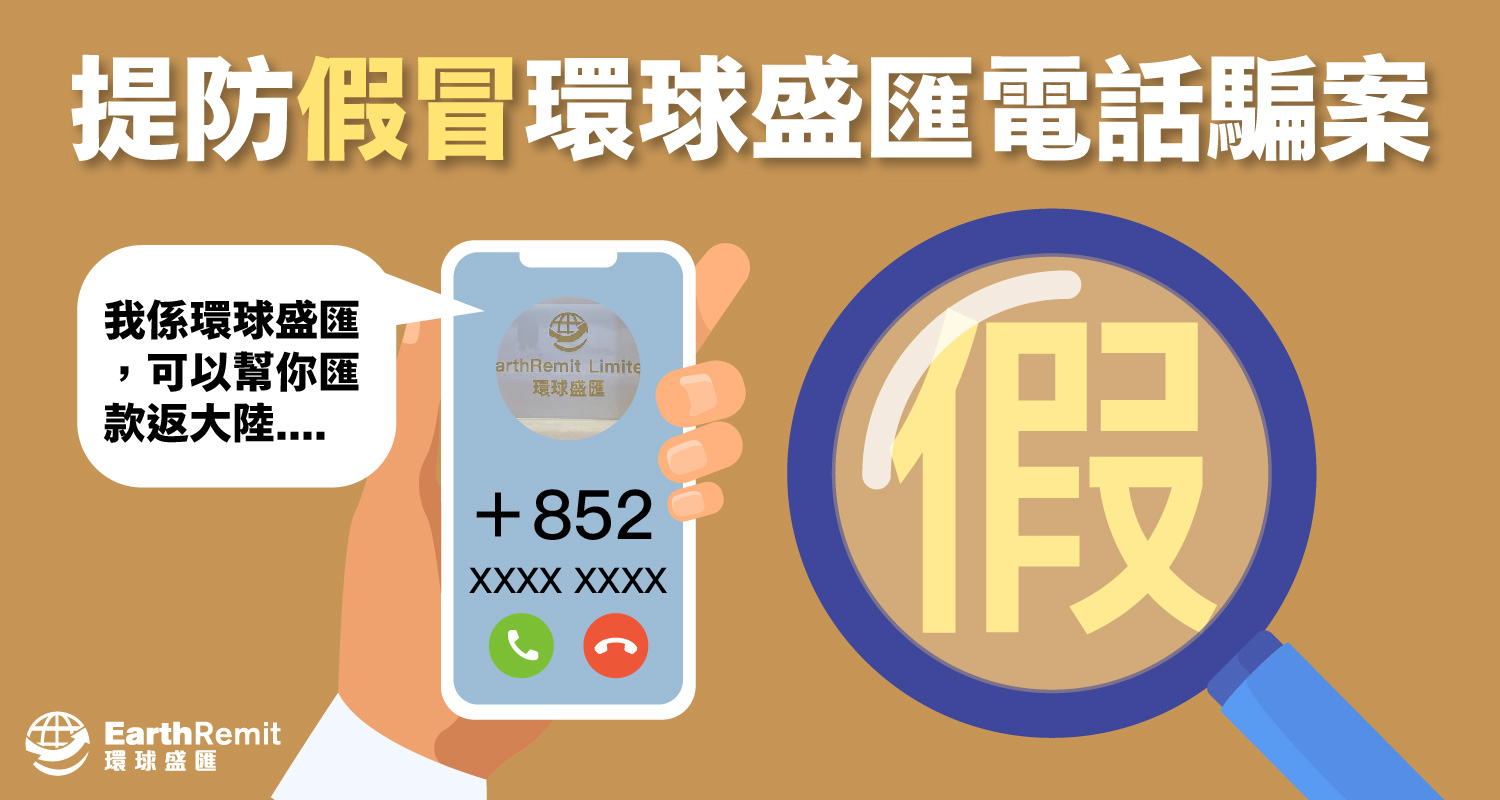 Recently, it was discovered that a swindler pretended to be "EarthRemit", claimed to be a staff member to the victim, and pointed out that he could send money to the victim at a preferential exchange rate. The remittance will be deposited into the designated Mainland/local account. After failing to receive the money, it was discovered that he had been deceived.
Cheating method
1. Use the space phone Whatsapp/WeChat to contact customers.
2. Use store avatars in exchange for customer trust.
3. Lure customers with favorable exchange rates.
We suggest
1. Go to the EarthRemit Shop to trade in person.
2. Avoid dealing with calls from unknown sources. (EarthRemit official phone number 2667 8870)
3. If you have any doubts, please call the "Anti-Fraud Easy" consultation hotline 18222 for inquiries.
"Anti-Scam Helpline 18222" Anti-deception Enquiry Hotline