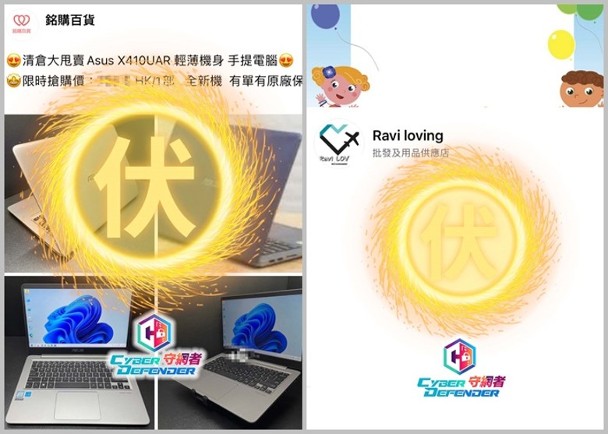 Under the epidemic, online shopping scams have continued to increase. Fraudsters use extremely low prices to lure buyers into the market. The small silver code of the goods makes buyers less wary. It's too late to regret. In the past week, the police received 17 more fraudulent online shopping pages.
As of today (18th), the police have received 17 "Fu stores" in the past week, including Ming Go Department Store, Ravi loving, Zhang Hai Fresh Life Square, Dynasty Yixing Seafood, Electronic digital store, Happy Shopping, OK Group buy, Spell beautiful, Youji YO, Electronic Digital Store, Preferred department store, Huanhuan Shopping, Korat Studio, Happy House, Living Technology, Aijia Flagship Store and Premium Shopping.
In the past week, the top 10 high-risk items were egg rolls, watches, computers, concert tickets, cookies, online game accounts, handbags, gift sets, mobile phones, and model toys. The police reminded the public to pay attention to the weekly list of "Fu Shop" before shopping. They can also enter the seller's store name or payment account in the search bar of the platform to check whether the seller has any negative reviews and many "sweet spots", so as to reduce the risk of low prices. Chance.
Source: ON.CC