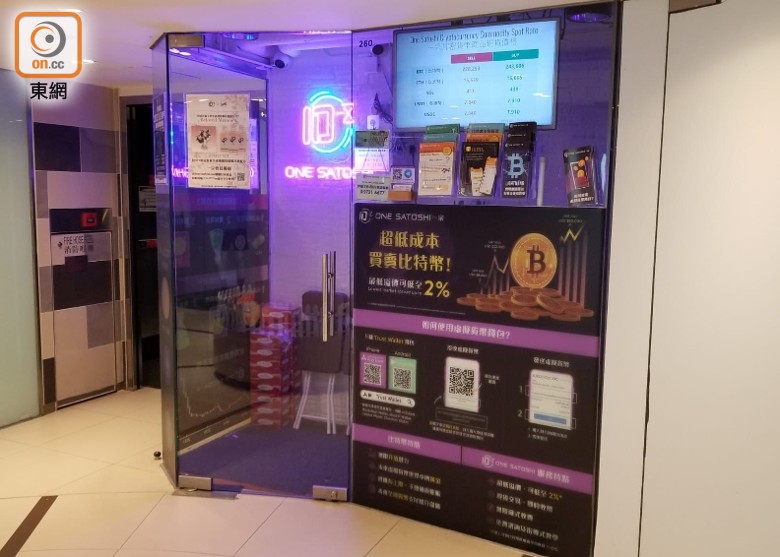 Last night (17th) at 8 o'clock, a virtual currency exchange shop in Kwun Tong Plaza, Hoi Yuen Road, Kwun Tong was drenched in red oil. Several pieces of A4 paper were left at the scene, one of which was written with the words "Eh, hard-earned money". After receiving the report, the police sent a number of detectives to the scene to investigate, and the case was classified as criminal damage. At about 9 o'clock, the branch of the money changer located on the first floor of Cheung You Building, 150 Lockhart Road, Wanchai, was also found to have been thrown at the glass door and sprayed with oil. Police do not rule out that the two cases are connected.
According to the news, the branches of the money changer in Wan Chai, Causeway Bay, Kwun Tong and Mong Kok also had the same type of criminal damage this Sunday (15th). Based on the information and in-depth investigation, the detectives of the Wan Chai Police District Serious Crime Unit did not rule out that the incident involved an investment dispute, so at 11 o'clock last night, they dispatched officers to cover up the money changer's branch on the 2nd floor of the Causeway Bay Area, George Street, Causeway Bay, Causeway Bay. Ambush surveillance outside.
Not long after, two men with suspicious behavior appeared and scattered some sheets of suspected money and money outside the store. When the two were preparing for further action, the detectives rushed forward to reveal their identities and found a hammer, a can of red paint and a stack of receipt notes on the two of them. The man Yi (40 years old) was arrested for "criminal damage" and was initially believed to have a gang background. Detectives then went to King Lung Street, Causeway Bay and seized 4 cans of red paint, a hammer and a stack of receipt notes in a white private car, and arrested another man surnamed Li (41) in Fanling. He is suspected of being involved in many of the above-mentioned cases. The police will further investigate the motives of the three arrested men and investigate whether there are other persons involved.
Source: ON.CC