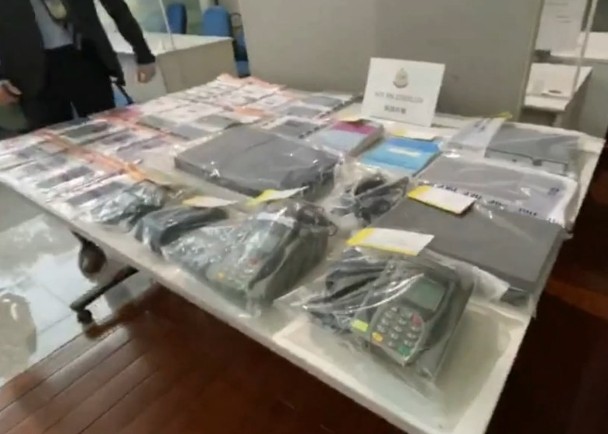 In April this year, a 48-year-old housewife mistakenly met a scammer on a social platform and established an online dating relationship with the other party, and finally lost 2.8 million Hong Kong dollars. After establishing a relationship with the housewife, the scammer tricked her into opening an account on a fake investment website, claiming that she could get extremely high returns. The victim was not afraid of fraud and remitted many huge sums of money to the designated account. Due to the huge profits shown on the website, she once tried to withdraw the money, but the fraudster claimed that her investment amount did not meet the standard, and only persuaded her to continue to "add money". In addition, the fraudster learned that the victim and her family held a joint account in the Mainland and had considerable funds that could be embezzled, so they took her to 3 stores in Tsuen Wan and Yuen Long to cash out. For goods, only the funds converted from the spending amount will be obtained, and the store will charge a service fee from it.
advertise
After the victim cashed out, she continued to add cash to the investment website, and planned to withdraw the money again on May 28, but the scammer had lost contact with her. The police launched an in-depth investigation and intelligence analysis to locate the suspects involved. From Wednesday (8th) to yesterday (10th), 5 men and 2 women (26 to 53 years old) were arrested on suspicion of "conspiracy to defraud", and 14 mobile phones, 2 computer, 2 credit card machines, 8 bank cards and 6 credit cards.
The police are investigating the fugitives and the flow of funds. It cannot be ruled out that money laundering activities may be involved, and more people may be arrested. At present, the two arrested men have been charged with related crimes. They have appeared in the Shatin Court yesterday. , the remaining 5 people are still detained. The police reminded that the public should be vigilant that the return is so high that there is no real investment plan, and do not use apps or websites of unknown origin, so as to avoid losses caused by deception.
Source: ON.CC