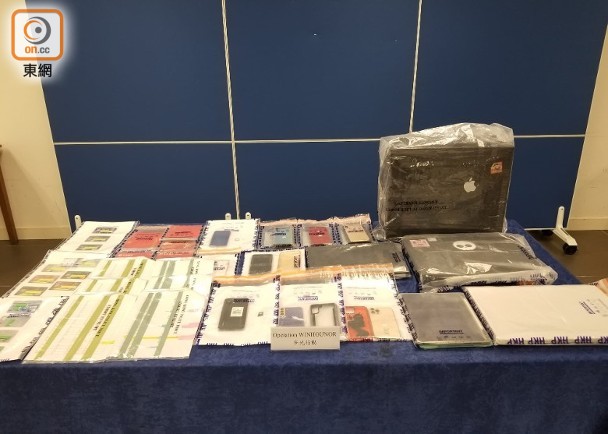 Police took action yesterday (9th) to crack down on fraud syndicates and arrested 4 men and 6 women. The police said that from January to April this year, there were 481 telephone deception cases in Hong Kong, an increase of 157 cases or 48% over the same period last year. In the past few months, the police have noticed that many scam cases have the same modus operandi. The deceived citizens all received phone calls from scammers who claimed to be employees of a mobile payment software company and falsely claimed that their mobile payment software needed to be updated or hacked. In this way, the one-time verification code and transaction password of the victim's mobile phone can be obtained.
advertise
After the scammer gets the verification code, he will control the mobile payment account to transfer the full amount in a very short time, and the victim loses between HK$40 and HK$40,000. There were a total of 136 fraud cases committed by this method in Hong Kong from late January to early June this year, with a loss of HK$1.5 million. In view of this, the New Territories North Regional Criminal Division of the Police launched the "Win for Glory" operation and successfully targeted the fraudulent syndicates involved in the 136 deception cases.
Detectives arrested 10 key members of the syndicate (aged 17 to 45) yesterday in various locations in Kowloon and New Territories, claiming to be unemployed, students, cooks and delivery men. Their roles in the case included posing as employees of a mobile payment software company, making phone calls Send SMS to the victim and use the mobile payment software system to transfer money, and operate and solicit puppet accounts to collect fraudulent money. Since the scammers can tell the victim's personal information, they can hand over the password to the scammers without fear of fraud, and the group rents a service residential unit in Kowloon as an operation center to increase efficiency. Five of the suspects will be charged with conspiracy to defraud and will appear in Shatin Magistrates' Courts tomorrow (11th).
Source: ON.CC