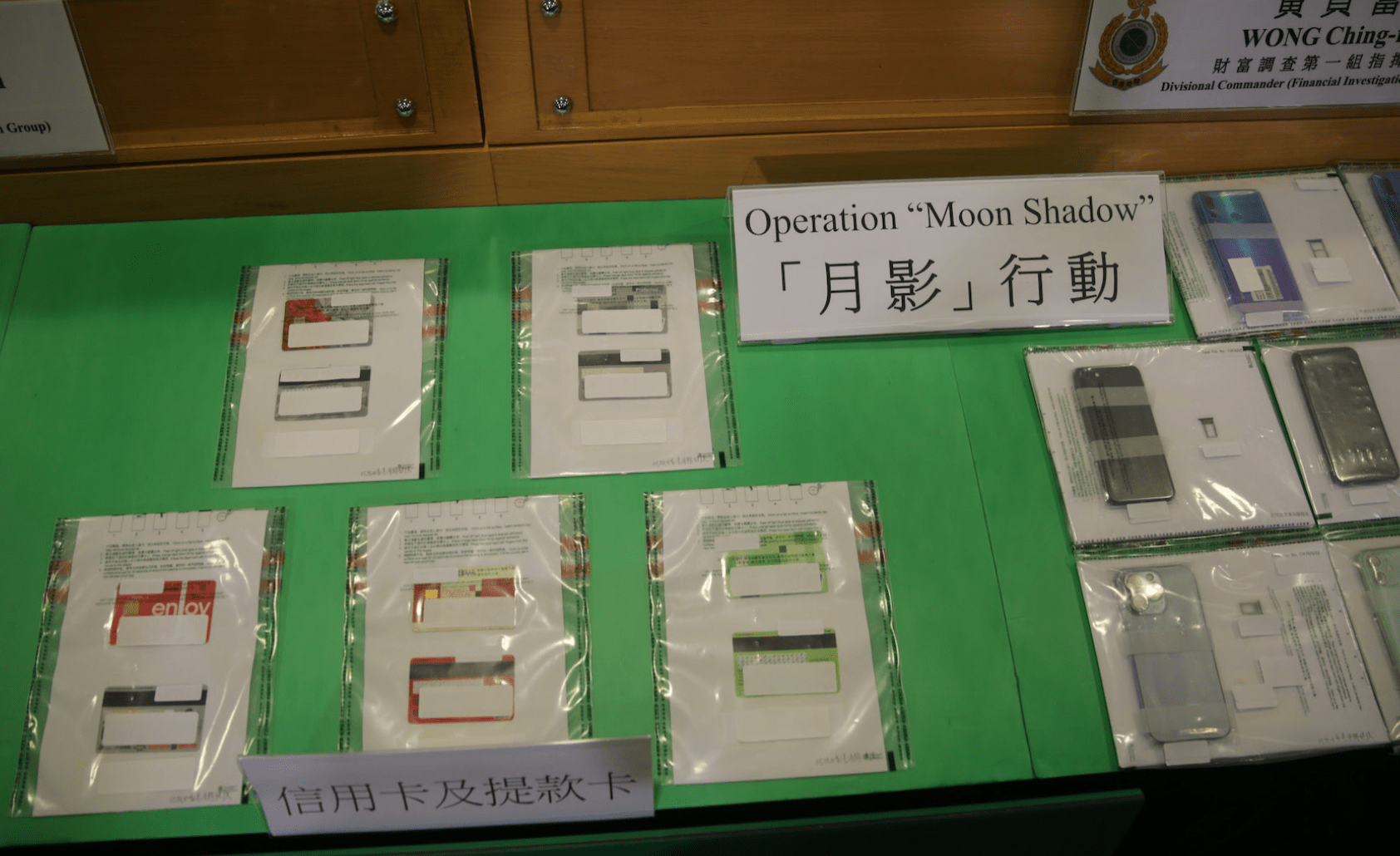 On Monday (August 29), Customs took an enforcement action code-named "Yueying", successfully dismantling a money laundering group that used multiple traditional and virtual bank accounts and virtual currency trading platforms to launder about 411 million yuan of black money. During the operation, 30 people were dispatched to search 4 premises, and 3 21-year-old and 1 36-year-old men were arrested on suspicion of money laundering. Customs said the 36-year-old man was the mastermind of the money laundering syndicate, recruiting three 21-year-old men to open 64 personal bank accounts and handle more than 9,000 suspicious transactions. All were released on bail pending investigation, and Customs did not rule out more arrests.
Yang Yuwen, Supervisor of the Wealth Investigation Division of the Organised Crime Investigation Division of the Customs, said that in December last year, the Customs cracked a money laundering case of 384 million yuan and arrested one man and one woman. After in-depth investigation and analysis of the flow of funds, the Customs locked and arrested three A 21-year-old man. The three are suspected of opening 64 personal accounts and one virtual bank account at 9 local traditional banks and 2 virtual banks between October 2019 and November 2021, and using these accounts to process funds from over 9,000 suspicious transactions, laundering About 411 million yuan of black money.
Mastermind recruits 3 youths, 4 arrested have triad backgrounds
Customs later arrested a 36-year-old man suspected of being the mastermind of the syndicate, claiming to be living in a private building and working as a casual worker. He was suspected of recruiting the above three people to open personal bank accounts. The three were only 18 to 19 years old when they were recruited. Reported to live in a public housing unit. It is understood that the four arrested have a triad background.
Open 64 personal accounts in a short period of time to handle a large number of transactions
Huang Zhenfu, commander of the first group of customs wealth investigation, said that the bank account transactions of the three 21-year-old men had many suspicious points, including the opening of 64 personal bank accounts in a short period of time, and one of the arrested persons opened accounts in four banks for three consecutive days. ; The other person opened accounts at 3 banks on the same day. They claimed to have opened accounts for personal savings purposes, but the number of accounts was questionable. In addition, the personal income of the arrested persons and the account transaction records in their names are extremely disproportionate. Two of the arrested persons have a tax declaration income of about 20,000 yuan from 2019 to 2020. Property, but the account has more than 9,000 transaction records. Until the second half of 2020, the relevant account was suspended by the bank.
The maximum number of times in a single day is 82, and the maximum amount is 7.5 million yuan
The accounts involved also had various suspicious transaction patterns, such as 4,800 large-value transactions from 700 different third-party accounts (including shell companies and a closed money-changing shop) or cash deposits from ATMs. Customs pointed out that the batch of third-party accounts and companies had nothing to do with the arrested persons, and most of the accounts were transferred to other accounts within a short period of time in an attempt to conceal money laundering. The maximum number of times in a single day is 82, and the maximum amount is 7.5 million yuan.
The total amount of money laundering in "Tether" reaches 21 million yuan
The arrested person used the ATM to make 1,500 cash deposits, with a maximum amount of 2.97 million yuan in a single transaction. The total amount involved was about HK$78 million, accounting for 20% of the overall transaction. The transaction involved a closed money-changing shop. Customs also found that one of the arrested persons used a virtual trading platform to conduct a large number of unusual transactions totaling 21 million yuan including Tether. He converts Tether into USD and deposits it into a local bank account, or directly transfers money to the e-wallet after receiving Tether on the platform. It is understood that the mastermind will not handle the payment in person, and he recruits others to assist in money laundering with tens of thousands of yuan in compensation.
Customs officers took action on August 29 and raided four residential units in Yau Tong, Sau Mau Ping, Yuen Long and Tin Shui Wai and arrested three 21-year-old men, and then arrested a 36-year-old man in Tai Kok Tsui. The four men suspected of being involved in the case were arrested by Customs officers on the charge of "dealing with property known or believed to represent the proceeds of an indictable offence" (commonly known as money laundering). They also seized a batch of items involved in the case, including two computers, Mobile phones, bank account documents and bank cards, officers are investigating the source and flow of funds, and more arrests cannot be ruled out.
Customs reminds the public that using personal bank accounts to process funds of unknown origin, whether or not monetary rewards are involved, may be liable to commit money laundering. Under the Organised and Serious Crimes Ordinance, any person who deals with any property, whether in whole or in part, directly or indirectly, on behalf of any person from the proceeds of an indictable offence, is crime. If convicted, the maximum penalty is a fine of $5 million and 14 years in prison, while the proceeds of the crime can also be forfeited. Members of the public can call the Customs 24-hour hotline at 2545 6182, or report suspected involvement in money laundering activities through the dedicated crime-reporting email account ([email protected]).
Source: HK01