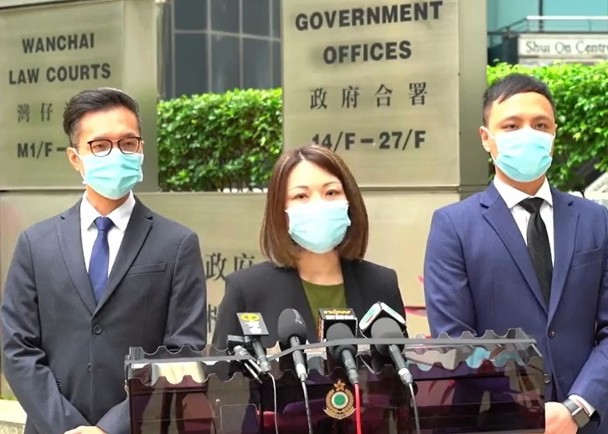 When customs investigated a case involving the cross-border sale of counterfeit handbags, it was revealed that a couple had laundered HK$42 million in black money over seven years. Customs arrested the couple in 2019 and charged them with a total of 4 counts of money laundering. They were convicted after trial in the District Court. The couple were sentenced to 2.5 years and 3 years and 9 months in prison today (21st). The customs has also applied to freeze the couple's assets of about 35 million Hong Kong dollars, and will apply to the court to confiscate the assets of the two people.
The two defendants, Pan Jingkan (wife) and Chen Xiaorong (husband), face a total of three counts of money laundering, accusing them of using the accounts of companies, individuals and relatives and friends to launder the proceeds of crime from 2009 to 2016; and Chen Zai Facing one count of money laundering alone, he accused him of using his account to launder money from 2011 to 2015. Customs said the proceeds of the crime came from more than 20 different countries, involving more than 3,000 transactions, equivalent to about 42 million dollars. Today Pan was sentenced to two and a half years in prison, and Chen Ze, who was accused of being the main offender, was sentenced to three years and nine months in prison.
Tang Huiyan, Acting Senior Superintendent of the Organised Crime Investigation Division of the Customs, said that Customs welcomes the ruling and believes that the ruling will have a deterrent effect, clearly reflect the seriousness of the crime, and give clear instructions to criminals. Money laundering is a serious crime. She also stressed that the customs will continue to strictly enforce the law and will never tolerate any money laundering activities. She pointed out that the Customs Wealth Investigation Unit encountered challenges in investigating this case, including foreign elements, transnational elements, and complicated financial flows. It took a long time for Customs to track the proceeds of crime and cooperate with overseas law enforcement agencies. In addition, due to the impact of the epidemic, overseas witnesses cannot come to Hong Kong, and they must apply to the court to use video conferencing facilities to testify remotely. Customs will later apply to the court for a forfeiture order to recover the proceeds of the crime.
Source: ON.CC